New Look and New Tools for your MLS/IDX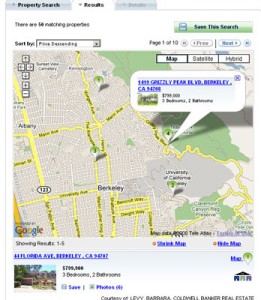 We've launched our new  MLS/IDX, 7.0 platform.
The most noticeable of features is the new modern and exciting look and feel of the new platform. Some other visual highlights are the new 950px format, the integration of Google Maps for search results, and property details features that include a photo carousel that lets the user scroll through photos,
But looks aren't everything.

More importantly to you are  the more engaging lead capture options "Save This Property" & "Request More Information" buttons prominently displayed beside each of the listing search results. Property Organizer pages that allow visitors to register, log in and manage saved searches, saved listings and email update setting.
As the administrator of the account you can follow along with your clients, see what homes they have viewed, view saved property searches and contact them directly.
Another excellent tool is our Hot Sheets. Hot Sheets are a way for you to provide a collect of listings and showcase them on a separate page of your website. A great example of this would be if you wanted to market to condo buyers. You could set up a hot sheet for Condo searches in a particular city, neighborhood, price range, etc.
Our new platform is fully customizable and can easily integrated to work with your existing website.
We've recently upgraded Diane Verducci's IDX with the new 950px layout if you'd like to see it in action.
Interested in adding or upgrading your website just drop us an email at designs@markedspot.com